Town Services Continue During Omicron Spread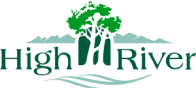 by Town of High River
07/01/2022
COVID-19
HIGH RIVER - The Town of High River is implementing measures to help mitigate impacts from the Omicron variant to continue services and keep citizens safe. Staff shortages due to illness have impacted drop-in recreation programming. Residents may experience a reduction in services as the Town responds to the aggressive spread of the Omicron variant.
Like any business, the Town feels the impact of Omicron spreading amongst staff and is working to avoid shortages. Business continuity plans are being reviewed and may include reallocating staff so all areas, particularly essential services areas, receive coverage. Plans could also include prioritizing services and ensuring essential services staff are working in separate locations, including working from home.
The Town may need to take other steps as the situation unfolds and we will keep residents informed as changes occur. Some changes may come through with little notice as the Province provides updated measures; or if there is a sudden reduction in staffing levels due to illness.
We thank you for your patience as we continue to monitor and respond to ensure everyone's health and safety. Follow the Town's social media channels and visit the Town's COVID-19 Information page on our website for timely updates.
The health and safety of our residents and staff is a top priority. Be sure to follow all recommended protocols as laid out on the Government of Alberta website.
For more information:
Town of High River
403-652-211