Traffic Safety Pilot Project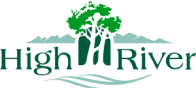 by Town of High River
04/07/2023
Community
HIGH RIVER, AB – The RCMP are taking on a pilot project over the summer to enhance traffic safety around the community, focusing on school and playground areas.
Residents can expect a higher presence of RCMP and occasionally High River Peace Officers throughout July and August. Locations, days and times will be based on information from speed intelligence and resident concerns.
The RCMP's annual public consultation process identified enhanced visibility and traffic safety as central themes for our community. The project aims to enforce road safety and monitor traffic flow to protect drivers and pedestrians.
Community safety and well-being will always be a high priority for the Town.
-30-
For more information, contact:
Sgt. Gregory Wiebe
gregory.a.wiebe@rcmp-grc.gc.ca