Tree Removals on 9th Street SW: Scheduled for January 9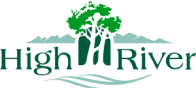 by Town of High River
06/01/2023
Parks & Recreation
Tree Removals on 9th Street SW: Scheduled for January 9
HIGH RIVER – On Monday, January 9, crews will remove three large poplar trees on 9th Street SW.
Residents are asked to use caution when travelling through the area and follow all signage and crew directions.
The trees require removal as they have aged and become fragile. The tree removal will help prevent any structural issues or potential safety risks.
To determine the health of trees in High River, Town staff and outside experts examine the foliage colour, density, annual shoot growth, wound wood development and overall vigour.
For more information on trees in High River, please visit highriver.ca/high-river-trees.
-30-
Town of High River
403-652-2110