Residential Weekly Watering Days in Place for Summer Season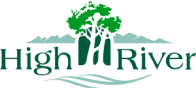 by Town of High River
29/06/2022
Community
HIGH RIVER – Residents are advised that the Town will implement seasonal water conservation measures on July 8, moving to 'Water Conservation Level 2' as things heat up for summer. Level 2 is anticipated to remain in place until fall if normal summer conditions prevail. Under Water Level 2, water conservation strategies are enforced, including weekly watering days.
Water is a sustainable resource that we work together to protect. Water conservation is the best way to ensure a safe supply of clean water remains available to residents. The Town's Public Works staff regularly track water use taking special note of use during peak times when hot weather arrives. Staff also conduct regular water testing. These practices ensure our drinking supply is of the highest quality.
Rotating, weekly water days within the Town of High River. All watering times are 5 – 10 am, and 7 to 11 pm.
SW – Monday & Thursday
SE – Tuesday & Friday
NW/NE – Wednesday & Saturday
Please note that hand watering of trees, shrubs, flowers, and vegetable gardens is permitted at any time.
Other Water Conservation Level 2 Details:
When Level 2 is in place, residents can still fill swimming pools, hot tubs, or use water for other recreation activities.
The Bob Snodgrass Recreation Complex swimming pool and Spray Park will remain open to enjoy
Town Parks staff will continue to water trees and flowers
Local businesses can continue to water within the prescribed bylaw times.
All residents must adhere to the above practices under the Town's Water Conservation Bylaw unless they have been granted a special exception by the Town. Permits to allow watering of new lawns can be found on the Town's website and printed to apply for an exception.
Residents are always encouraged to be water wise even when the Water Conservation level is normal. Thank you to everyone for being water wise this summer!
-30-
For more information please contact:
Town of High River
403-652-2110
To subscribe news and events postings from the Town of High River, click here and complete the 'Subscribe Today' online form. Receive news and event alerts straight to your inbox.