Dial Up the Fun! Wild Rose Carnival Coming to High River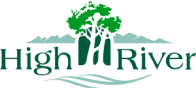 by Town of High River
14/08/2023
Community
HIGH RIVER – Get ready for an epic blast of family-friendly fun! The Wild Rose Carnival is coming to High River, with midway rides, carnival games and food for everyone to enjoy. Join the fun as the East Parking Lot of the Bob Snodgrass Recreation Complex is transformed into a site of laughter, excitement, and non-stop thrills!
On Friday August 18 at 12:00 noon, children are invited to join the Town Mascot, Riley the Horse in a game of Pluck a Duck. The first 30 kiddies to arrive can play with a chance to beat Riley. See you there!
Dates: August 18 – 20, 2023.
Location: Bob Snodgrass Recreation Complex, East Parking lot.
Admission is free! Get an All-Day Wristband or purchase tickets for rides and games.
More information: Visit the Wild Rose Carnival event page .
Enjoy thrill rides, kiddie rides, great food and fun games! Here are just a few to experience:
Graviton, Zipper, Super Slide and Hurricane and more!
Sky Fighters, Castle Mania, Berry Go Round and Bumper Cars
Mini-donuts & Elephant Ears (of course!) plus Sno-Cones, Candy Apples and more!
Balloons, Fishpond, Water Races, Shoot Out the Star and more fun games!
Resident safety is a priority to both Wild Rose Shows and the Town. We are working together to ensure everything from concessions to rides are fully inspected for compliance with provincial standards prior to the start of the carnival.
The carnival promises to be a thrilling event for everyone; prepare to dial up the fun!
-30-
For details on hours, ticket prices, food and more visit:
Wild Rose Carnival event page
For information about location and general questions:
Town of High River
Parks and Recreation
403-652-4042