You're Invited! Climate Change Plan 2nd Open House on April 17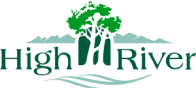 by Town of High River
30/03/2023
Community
HIGH RIVER – A second Climate Change Plan Open House is planned for April 17, from 5 – 7 p.m. at the Bob Snodgrass Recreation Complex. Residents are invited to read the 'What We Heard' report summarizing feedback received to date on the Town's website and to bring your ideas and comments to this Open House.
Date: April 17, 2023
Time: 5:00 – 7:00 p.m.
Location: Bob Snodgrass Rec Complex Lobby
Concession drink tickets will be provided.
Door Prize! Enter your name for a single use Family Pass to the Rec Complex.
At the Open House, information posters will be set up on a variety of topics for discussion. Come view the information, ask questions, and make sure the plan reflects your participation and feedback.
Review the January Open House presentation: Click here
More information about the Climate Change Action Plan can be found on Town's Climate Change and Active Transportation web page. When visiting the web page, you will see a link to a survey about the Active Transportation Plan. Please take 15 minutes to provide your feedback and comments. The deadline to complete the survey is Monday, April 17.
Take the Active Transportation Plan Survey Now: Click here
Watch for more information about the Open House – follow the Town's social media or subscribe to receive timely news to your inbox.
- 30 -
For more information:
Town of High River
Planning and Development
403-603-3407
planning@highriver.ca