Bell Let's Talk Day – High River Resident Resources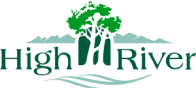 by Town of High River
17/01/2023
Community
Bell Let's Talk Day – High River Resident Resources
You matter, and wellness matters. As a people-first community, the Town of High River is proud to promote the Bell Let's Talk Day 2023, an initiative which raises awareness and funds for mental health across Canada.
On January 25, Bell will donate five cents for:
Each text message you send on the Bell network.
Every mobile and long-distance call you make on their network.
Individual Tweets and Retweets that use the hashtag #BellLetsTalk.
Instagram posts using the hashtag #BellLetsTalk.
Every time someone watches the Bell Let's Talk video on Facebook.
Each time a Snapchat snap is sent using the Bell Let's Talk geofilter.
We encourage all residents to support themselves and others this year. If you or someone you know is looking for support or someone to talk to, please reach out to the below resources:
Distress Centre (24 hr. Crisis Line): 403-266-4357
Alberta Health Services Intake Line: 403-943-1500
Kids Help TEXT Line: Text CONNECT to 686868
Emergency Services: 911
Please reach out to the High River and Area FCSS Resource Centre for information on local supports and resources:
The Town's Community Support Service's FCSS and Family Centre will be facilitating a Mental Health First Aid Course and hosting two safeTALK Courses in the coming months. Watch the Town's social media and website for upcoming dates and registration details.
The FCSS Resource Centre and the Foothills Community Counselling programs are located at 251 – 9th AVE S.W. (next to the Charles Clark Medical Centre).
For more information on the Bell Let's Talk initiative, please visit https://letstalk.bell.ca/en/.
-30-
For more information, please contact:
Town of High River
403-652-2110