Centre Street Bridge Maintenance Work Overnight - Single Lane Traffic December 21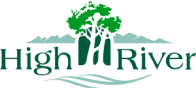 by Town of High River
21/12/2021
Construction
Centre Street Bridge Maintenance Work Overnight - Single Lane Traffic December 21
HIGH RIVER – Starting at 9 PM tonight, contractor crews will carry out minor warranty work on Centre Street Bridge. Following inspection by the Town, warranty work is a step that may be required for major projects to ensure the work meets Town standards.
Work begins at 9 PM on December 21 and is expected to be complete by 5 AM December 22
During this work, single-lane traffic will be in place on the bridge.
Please note this work may be postponed in the event of extreme cold temperatures.
Please drive carefully and obey all signs and flaggers. We appreciate your patience.
For more information, please visit highriver.ca/major-construction-projects. 

-30-
For more information:
Town of High River
 403-652-2110