Facility and Operational Changes for Easter Weekend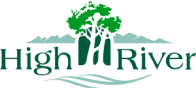 by Town of High River
05/04/2023
HIGH RIVER – Spring has sprung! The Town of High River would like to share the Easter long weekend garbage schedule, changes in operating hours for Town facilities and an Easter activity.
2023 Easter Garbage Collection Schedule
Friday, April 7 
In observance of Good Friday, there will be no garbage collection on Friday, April 7,  please put it out on Thursday, April 6. All garbage pickups for Thursday and Friday will take place on Thursday.  
The Recycling Centre will be closed on Friday, April 7 and Monday, April 10.  
It will remain open on Saturday, April 8 and Sunday, April 9, with regular hours. Further recycling information can be found at highriver.ca/recycling.    
Please visit highriver.ca/garbage-collection and the residential garbage collection zone map if you have any questions regarding your garbage collection. 
Town Facility Operating Hours
On Friday April 7 (Good Friday) and Monday, April 10 (Easter Monday) the following Town facilities will be closed for to observe the holiday:
Town Hall (Joint Administration Building)
Greater Foothills Family Centre
Family and Community Support Services (FCSS) 
Public Works
Recycling Centre
RCMP Administration Office
Fire & Protective Services Administration Offices
These closures will not impact essential Services such as the Fire Department and RCMP. In the event of an emergency always call 9-1-1.
Bob Snodgrass Recreation Centre (BSRC)
Good Friday (Friday, April 7) - Closed
Easter Sunday (Sunday, April 9) - Closed
Easter Monday (Monday, April 10)
General Public: Reduced hours 9:00 a.m. - 5:30 p.m.
Day Camps: 7:30 a.m. - 5:30 p.m.
  Easter Scavenger Hunt – Saturday, April 8, 2023 12:00 p.m. - 2:00 p.m.
Our Parks and Recreation staff have planned an Easter Scavenger Hunt to explore the Bob Snodgrass Recreation Complex (BSRC) through hints and puzzles to collect a prize with family fun time in Cargill Field House to follow.
The festivities are free to attend. People attending are encouraged to bring a Jumpstart or a Food Bank Donation.
-30-
For more information please contact:
Town of High River
403-652-2110
*The following services are available for High River residents throughout the holidays (24/7):
Distress Centre (24-hour Crisis Line): 403-266-4357
Alberta Health Services Intake Line: 403-943-1500
Emergency Services: 9-1-1