FCSS Seeking Volunteers for Cycling Without Age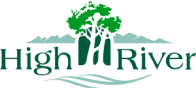 by Town of High River
07/06/2022
Community
Family and Community Support Services Seeking Volunteers for Cycling Without Age
HIGH RIVER – Cycling Without Age is taking to the streets again, ensuring every community member can experience "the right to wind in their hair." This year, the program aims to recruit and train new volunteers to pilot the trishaw bikes.
"We are hoping to train some new volunteers, and possibly even some youth volunteers to create an opportunity for intergenerational connection within the program," said Caitland Asmundson, Youth & Social Well-being Coordinator with the Town of High River.
Residents interested in volunteering should have availability to offer 1 or 2 rides per month and have the physical ability to ride an electric-assisted trishaw. A passion for community, relationship building, and enjoyment of the outdoors is an asset.
Are you interested in volunteering or booking a ride? Please contact Caitland by email at casmundson@highriver.ca or by phone at 403.603.3653.
Cycling Without Age is a global movement. Cycling Without Age Canada notes the simple act of taking seniors for a bike ride helps them reconnect to their communities, nature, and the world around them. High River joined this program back in 2017 when the Town, in partnership with the Seniors Collective, applied for a grant to purchase trishaw bikes.
Over the past four seasons, Cycling Without Age has received incredible support from the community and the High River Hospital, Abbeyfield House, Seasons Retirement Communities, and the Medicine Tree Manor. We are excited to announce that this support will continue in our 5th Season.
For more information about the global movement, please visit cyclingwithoutage.org.
-30-
For more information:
Town of High River
403-652-2110