FCSS to run Community Volunteer Income Tax Program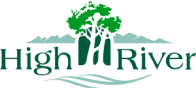 by Town of High River
15/02/2023
Community
Family and Community Support Services to run Community Volunteer Income Program

HIGH RIVER, AB – Tax season is approaching and with that, the return of the Community Volunteer Income Tax Program.
In 2023, Family and Community Support Services (FCSS) will be hosting a free tax filing service for individuals and families with a modest income and simple personal tax solutions. Last year, volunteers in High River assisted in helping complete over 800 tax returns.
To participate, residents can go to the Culture Centre located at 251 9 Avenue SW, High River, AB T1V 1A4 (next to the Charles Clarke Health Clinic).
Walk-in intake for taxes will be accepted Monday to Friday from 9:00 a.m. to 3:30 p.m. starting March 1, 2023 and will end on April 24, 2023.
Same-day filing will not be available, and residents must have all their Tslips upon arrival. Some income limits and qualifications for the service will apply. To find out if you qualify contact FCSS at 403-652-8620 or visit them in person.
-30-
For more information, contact:
Family and Community Support Services (FCSS)
403-652-8620