Holiday Garbage Collection PSA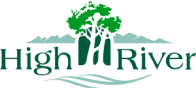 by Town of High River
09/12/2021
Community Maintenance
Holiday Garbage Collection PSA
HIGH RIVER – It's that time of year! The Town of High River would like to share the 2021 Holiday Garbage Collection Schedule with residents.
Friday, December 24.
If your garbage is usually collected on Friday, please put it out on Thursday, December 23. All garbage pickups for Thursday and Friday will take place on Thursday for this week only.
Friday, December 31 will be a normal pickup day.
The Recycling Centre will be closed on December 24, 25, and 26 and on January 1 and 2.
It will resume on Monday, January 3, with the regular hours of 8 am – 5 pm. Further recycling information can be found at highriver.ca/recycling.
The Recycling Centre is very busy during this time of year. Please pre-sort your recycling before arriving for a faster visit.
Please visit highriver.ca/garbage-collection and the residential garbage collection zone map if you have any questions regarding your garbage collection.
Watch for the most current updates about recycling and garbage collection services on our social media channels and highriver.ca.
-30-
For more information please contact:
Town of High River

403-652-2110