Honouring National Truth and Reconciliation Day in High River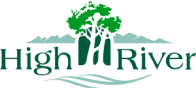 by Town of High River
27/09/2022
Community Council
HIGH RIVER - On September 30, the Town of High River will raise the official "Every Child Matters" orange flag at Town Hall and Town flags will be lowered to half-mast to honour National Truth and Reconciliation Day. Canada has designated Orange Shirt Day on September 30 as the National Day for Truth and Reconciliation. The colour orange symbolizes the loss of Indigenous children and honours the experiences of Indigenous people, affirming a commitment that Every Child Matters.
"On September 30 we encourage residents to join the Town, other organizations and Indigenous people across Canada to honour this day. We remember and learn from our history and the tragic discoveries related to residential schools across Canada," said Craig Snodgrass, Mayor of High River. "We also honour the proud history and contributions of Indigenous people to Canada. In High River, we acknowledge our relationship and respect for Treaty 7 members, as well as the rich history, legacy and ongoing contributions by the Stoney and Blackfoot people to the High River community."
At their regular meeting on September 26, High River's Town Council wore orange shirts to acknowledge this day, as live streaming of Council meetings resumed - photo below:. "We invite everyone to join staff and Council by wearing orange shirts on September 30," added Mayor Snodgrass.

Wondering what else you can do on this day? You can join in by wearing an orange shirt or by tying an orange ribbon on a tree or the front of your home. Looking for more ideas?
On September 30, the Town's Family and Community Support Services (FCSS) staff will be handing awareness packages that include an Orange Shirt cookie. Residents are invited to drive or walk by the front of the FCSS building at 251 9 Avenue SW) between 1:30 – 2:30.
Greater Foothills Family Centre is hosting activities for children and families during Stay & Play times all week including craft projects, kits and rock painting. Check their Facebook page for details, watch a video on Phyllis Story and find great resources for parents.
On September 30, most Town facilities will be closed to enable staff to attend awareness and education sessions from 8:30 – 11:30 a.m. Staff will also wear orange along with orange ribbon pins. Orange ribbons were placed on the unrecognized graves of Indigenous children found at residential schools across Canada since 2021. Over 1,400 such graves have been identified across Canada. This number is expected to grow.
More information activities can be found by visiting the links below:
- 30 -
Media Contact:
Craig Snodgrass, Mayor
Town of High River
403-652-2110
csnodgrass@highriver.ca
Resident Questions:
Town of High River
403-652-2110