Please Don't Touch the New Trees – Evaluation Underway Following Weather Event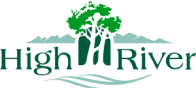 by Town of High River
17/06/2022
Community Parks & Recreation
HIGH RIVER – Residents are asked not to move or try and fix the newly planted trees around town.
The Town's Parks crews are working on cleaning up debris and have a plan in place to replant the new trees. The condition of the newly planted trees is being assessed and will be completed in the coming days. Stakes will be purchased for trees that require added stability and strength.
These assessments are extremely important for our Town crews as they determine the trees' stability and if further supports are needed.
We thank everyone for expressing and showing care for our trees, and for your patience as we work through the damages caused by the recent weather.
-30-
For more information:
Town of High River
403-652-2110
Related News