Town of High River Demobilizing Emergency Operations Center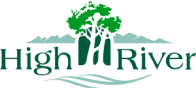 by Town of High River
15/06/2022
Community
June 15, 2022
PUBLIC SERVICE ANNOUNCEMENT
Town of High River Demobilizing Emergency Operations Center
HIGH RIVER - The Highwood River at High River has peaked, and with no significant increases in river flow it is expected that river levels will continue declining over the next few days. With this development, the Town of High River will begin demobilization of the Emergency Operations Center (EOC).
The Protective Services team continues to monitor the river and is seeing a decline in river flow rates, however, the Town will remain in a High Stream Flow Advisory status. An update will be provided to residents when the status is changed.
The following areas are restricted to the public:
Beachwood, Wallaceville, & Mercer Lands: The Town of High River is continuing to restrict access to these areas for public safety. Beachwood, Wallaceville, and Mercer Lands are considered flood plains and part of the Towns flood mitigation plan. Protective Services and our Public Works team will continue monitoring these areas as river levels drop.
Riverbanks: Everyone is advised to stay clear of all riverbanks. Riverbanks can be cut away rapidly from high water flows and may become unstable. We advise residents to refrain from any activities on or around the Highwood River until advisories are removed.
The following areas are now open to the public:
George Lane Park: Emergency crews have completed their assessments and basic clean-up of George Lane Park. As of 5:00 PM, June 15, the Town will re-open George Lane Park to the public. If residents notice any hazards within the park, they are encouraged to call the Town of High River. Please stay cautious and remain aware of your surroundings when using the park.
Little Bow Dog Park: Town work crews have completed their assessment of Little Bow Dog Park and will be re-opening the area to residents. Please use caution while using the Little Bow Dog Park and report any hazards to the Town of High River. Residents may now use Little Bow Dog Park.
Local Playgrounds: Our busy Town work crews have also completed their assessment of local playgrounds and have deemed them ready for opening. Legal guardians are always encouraged to accompany children when using local playgrounds. Please contact the Town of High River if you notice any hazards or debris. Town residents can now resume using local playgrounds.
Residents are encouraged to report any hazards around High River by contacting the Town so our crews can respond. This can be done
Through a Report A Concern online submission
Phone --- 403-652-2110
The High River community has demonstrated that we are a people-first community and we take care of each other. Thank you to residents for remaining patient and calm during this High-Water Event. The support from our community has been exceptional and provided a level of pride and motivation for our EOC team and all staff.
The Town's work crews have also demonstrated great dedication and care for our community with their response to this emergency working extremely hard to keep our community safe and updated. We are proud of our staff and thank them for their hard work.
The Town's Emergency Operations Team and Protective Services will provide final updates in the coming days. Please note the High Stream Flow Advisory will remain in place for the time being.
-30-
For more information:
Town of High River
403-652-2110