Residents Invited to Share Policing Priorities for the Coming Year copy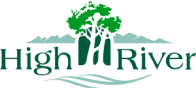 by Town of High River
04/01/2022
Community
HIGH RIVER - The High River RCMP are asking the community to share policing priorities for 2022. A Policing Priorities Survey is now open until February 11, 2022. Feedback from residents and businesses will help inform the detachment's Annual Policing Plan.
Results will be shared with the Town of High River's Bylaw Enforcement team as they work closely with RCMP police officers to keep our community safe. Your safety and security are a high priority – we want to hear from you!
The 2022 survey asks for three things:
Your perceptions of the past year.
How you feel about the current state of safety and crime in High River, and
Your priorities for the coming year.
Questions focus on areas of crime ranging from traffic offences to property crimes. Residents can also provide ideas or suggestions to keep High River a safe community with a great quality of life.
Information about the High River RCMP and Town of High River Bylaw Services can be found on the Town's website:
The survey is anonymous and will be open until February 11, 2022. Thank you in advance for your participation.
- 30 -
For more information:
Town of High River
403-652-2110