Please Practice Safe Burning! Reminder, no open fires in Beachwood, Wallaceville, Mercer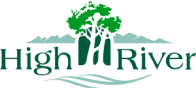 by Town of High River
05/05/2023
Community
HIGH RIVER AB – The snow is gone, and the smell of neighbourhood barbecues is in the air. Knowing the rules can make sure the smell of smoke from a fire is not something to worry about. With the dry, warm weather, fires around Alberta are in the news. It is important to practice practicing safe burning to ensure fires don't become a hazard that threaten life and property.
"As a reminder, open fires are not permitted in Beachwood, Wallaceville and Mercer areas," notes Cody Zebedee, Chief of Fire and Public Safety. "If you are having a backyard fire, please be sure it is fully extinguished before going to bed. Things can happen very quickly leading to a dangerous fire in these conditions." *
Safety tips on fire prevention, fire pits, open burning and what not to burn can be found on the Town's website page 'Know the Rules for Safe Burning.'
Know the Rules
Residents should understand the Alberta Fire Ban System and the rules in the event that a Fire Advisory, Restriction or Fire Ban is implemented.
The Town's website displays the current status for High River.
Under the Town's Fire Bylaw 4583/2020, it is YOUR responsibility to be aware of updated fire regulations when a Fire Advisory, Restriction or Ban come into effect.
For more information, read the Fire Protection Bylaw or contact Fire and Protective Services with your questions.
* Beachwood and Wallaceville are natural areas. Beachwood is along the river to the SW, accessible from 12th Ave via Happy Trails and a small parking lot. Wallaceville is also along the river to the east of 2A / Centre Street once crossing the Centre Street Bridge. The Mercer property on the north side of Macleod Trail up to the Highwood River.
- 30 –
For more information:
Town of High River
403-652-2110