Stars of High River: Volunteer of the Year Awards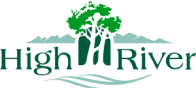 by Town of High River
23/02/2023
Community
High River – Every year, High River celebrates the volunteers who add so much to our community with the Stars of High River event during Volunteer Recognition week in April.
High River's Town Council will recognize outstanding volunteers of 2022 with the Volunteer of the Year Award celebration on April 20, 2023. Nominations for the Volunteer of the Year Awards will be open from February 27 to March 30. The winners for the awards will be selected by the Mayor and Council on April 11.
There are four categories to choose from when nominating a volunteer:
Senior (aged 65 years +)
Adult (20 – 64 years)
Youth (13 – 19 years)
Business or group
Nominations have now closed.
Those who submit a nomination form will be entered into weekly giveaways throughout the nomination period.
If you would like to attend the Volunteer of the Year Award celebration on Thursday, April 20, 2023 register here.
-30-
For more information:
Town of High River
403-652-2110
legislativeservices@highriver.ca