Town Crews to Wash Bridge Decks on Centre Street Bridges Tuesday, April 18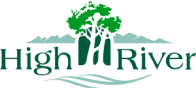 by Town of High River
17/04/2023
Maintenance
Town Crews to Wash Bridge Decks on Centre Street Bridges Tuesday, April 18
HIGH RIVER – Residents will see a small disruption of traffic on Centre Street Bridge on Tuesday, April 18th, due to routine spring maintenance. Crews will wash the bridge deck between 7:00 a.m. and 4:00 p.m., closing a single lane to drivers and pedestrians.
Signage and flaggers will be in the area to help direct traffic; expect delays. A complete list of details is below:
Who: Town of High River Public Works Crew
What: Intermittent single-lane closure
Where: Centre Street Bridge and a small bridge north of Centre Street Bridge.
When: Tuesday, April 18, between 7:00 a.m. and 4:00 p.m.
Why: Washing of bridge decks on Centre Street vehicle and pedestrian bridges
The cleaning of the bridge decks is completed annually to:
Remove salt residue from the bridge, which is detrimental to the concrete and steel of the bridges.
Add years of life to the structure.
keeps the bridge clean and aesthetically pleasing.
The Town thanks residents for their patience as our crews clean our bridges.
If you have questions about the town's street cleaning, please visit highriver.ca/street-sweeping or contact our Public Works team at 403-652-4657.
- 30 -
For more information:
Town of High River
403-652-2110