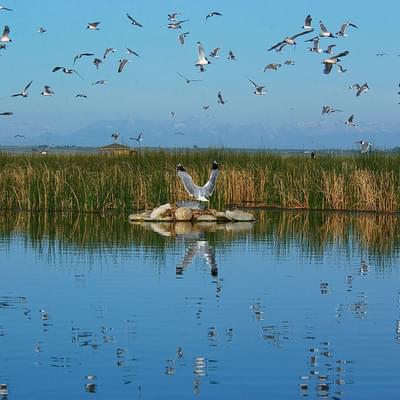 High River's Backyard - Scenic Day Trips
Experience untouched wilderness views, hike spectacular trails and enjoy prime angling opportunities, along with easy access to the Kananaskis playground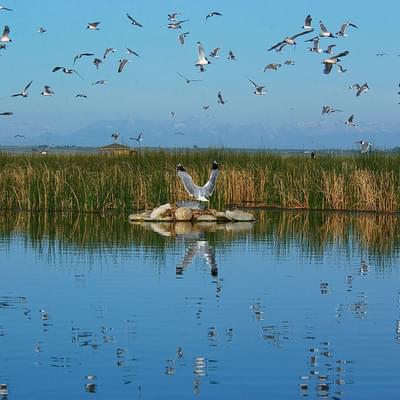 High River is set in the foothills with spectacular views of the Rocky Mountains and access to some of the most beautiful and beloved areas in Canada. Daytrips to these wild, scenic places are right out the back door when you live or visit High River.
The Highwood Pass – one of the most scenic drives in Canada
A Reader's Digest article in 2020 called Highway 541 to Highway 40 from Longview one of the most scenic drives in Canada. Author Richard Goerg writes, "The Highwood Pass rewards the adventurous with one of the most varied and picturesque drives in Canada." Open from June to November, Highway 543 climbs to 2,206 metres and is the highest paved road in Canada.
The source of the Highwood River that flows through High River is located in Peter Lougheed Provincial Park. Seeing the river's origins as it tumbles through mountain passes sets the scene for visiting High River, where we live with the rhythms and cycles of the seasons.
The Highwood River – Angler's Paradise!
Alberta's Bushwhackers Society describes the Highwood River on their website aimed at anglers: "The streams in the Highwood River and Sheep River basins of Kananaskis County are a bushwhackers paradise, with endless creeks and backcountry to explore…These creeks are typically tumbling mountain streams with endless pools, well spaced riffles and runs, and fun to fish pocket water in between."
Birdwatching at Frank Lake
Frank Lake is just east 10 kilometers east of High River, named for Christopher Frank who led a group of Mormon settlers to the area in 1902. It is a well-known and important wetland for waterfowl in southwestern Alberta. Birders enjoy seeing as many as 80 species of birds, especially during spring and fall migration. In 1989 Ducks Unlimited enhanced this wetland with additional basins. The sustainable water in the lake goes through a series of treatment steps to purify wastewater from High River and the nearby Cargill food plant to ensure it provides a wonderful place for birds to stopover, or live year 'round.
---