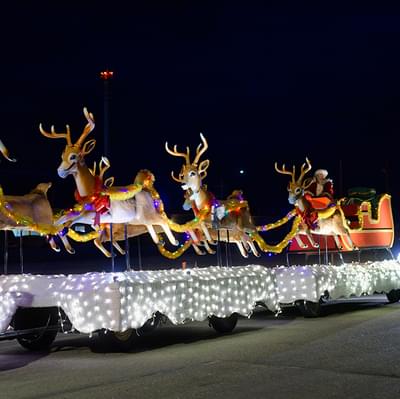 High River's Famous Parades
From the annual Christmas parade to the western themed Little Britches parade, people come from far and wide to join in the fun!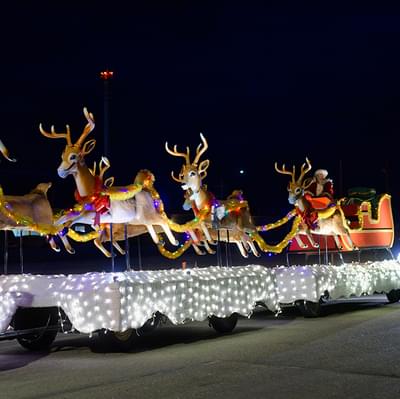 Celebrating our Western Heritage!
Guy Weadick Days - High River Rodeo
This event celebrates High River's Western Heritage and is named after one of the founders of the Calgary Stampede. Enjoy things on a small town scale - including a pro rodeo, chuckwagon races, concerts, rodeo dance and family activities.
Little Britches Rodeo and Parade
High River has hosted the Little Britches Parade and Rodeo every Victoria Day long weekend for the past 60 years. The parade winds through High River's beautiful downtown. It is made up of numerous floats, bands, horses, other colorful entries and the always popular Shriners. This, combined with the unique children's rodeo, international food and music festival makes for an exciting weekend.
Having wowed audiences for 60 years, the tradition of the Little Britches Parade and Rodeo continued this spring in High River, combining the visual delights of one of southern Alberta's finest parades and watching future rodeo stars in action.
The Rotary Club of High River and community members have taken the initiative and created a volunteer committee that will organize parade and weekend events. The parade will occur on the Saturday of the Victoria Day Long Weekend and does involve other weekend activities to attract residents and visitors to stay, enjoy and shop.
Additional weekend festivities may include:

Battle of the Bands in George Lane Memorial Park
Beef on a Bun BBQ hosted by the Highwood Lions Club
River of Music Festival featuring the area's top buskers throughout downtown High Rive
The Taste of High River featuring traditional foods from some of the community's many cultural groups
A Farmers Market hosted by SNAPS
Farm animals displayed by local 4H Clubs
The United Church hosts an Art Sale and Show
The High River Santa Claus Parade!
We're proud to host the only nighttime Santa parade in our region on the first Friday in December. It's an unforgettable family experience! The parade is organized by the Parades and Lights Society and involves the entire Town. Other festivities that take place during the Christmas season are described on the High River Christmas website, including the lighting of George Lane Park, a Light up High River outdoor lights display contest, and visits with Santa at the Park and the Museum!
Learn more about experiencing the magic of a High River Christmas!
---