Report to the Community Outlines Affordable Housing Needs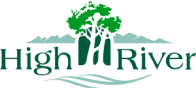 by Town of High River
26/07/2022
Community Council
Report to the Community Outlines Affordable Housing Needs
HIGH RIVER – The Town of High River and Westwind Community have jointly released the 2022 High River Affordable Housing Needs Assessment Report to the Community . The report encourages local future economic and community development, and to support long term planning to meet community needs.
The consulting firm Resilience Planning was retained by the Town of the High River, Town of Black Diamond, Habitat for Humanity's Foothills Chapter and Westwinds Communities (WWC) to analyze the need for affordable housing for each of these communities. The report details the current status of affordable housing in High River and projects future needs to 2031.
"To be a people-first community, it is important that we do all we can to understand the needs of our residents who are impacted by a lack of access to affordable housing," said Craig Snodgrass, Town of High River Mayor. "We will continue to work with developers, agencies, and the community to address affordable housing needs as well as related issues including impacts on the health and wellbeing of individuals and families. Ultimately, all High River residents have a need for stability and security and to feel like a valuable member of the community."
Consultants worked closely with community members from October to December 2021. Valuable information was collected through interviews with key community members, workshops with non-profit housing providers and municipal staff, municipal council members and Chief Administrative Officers and developers and builders. Surveys were also conducted for residents, the public, and developers.
Information and analysis in the report shows the following for the Town of High River:
53% of High River renters struggle to afford their housing
49% have seen an increase in their rent since 2006.
By 2031, High River will need an additional 1,600+ small units (0-1 bedroom), nearly 40 family units (4+ bedroom), 300+ rental units and 300+ diverse non-market housing units.
"We are pleased to have this highly valuable information to support our planning in these communities for the next 5 and 10 years. This study has allowed us to recognize priority groups in our community who need more support," says Lauren Ingalls, Westwinds Communities Chief Administrative Officer. "Lone parents, single older men, low income households, youth and Indigenous People are all a big focus for our future planning."
"The study will help encourage both the private and public sector to develop much needed affordable housing options in our local communities," says Ted Mills, Westwinds Communities Board Chair. "We are constantly looking for ways to build partnerships between the private and public sector as new creative and innovative ways to develop affordable housing is needed."
Residents seeking more information about Affordable Housing please visit the Town website or contact the Town of High River's Community Support Services:
- 30 -
Media Contacts:

Lauren Ingalls

Westwind Communities
833 - 9th Street SW
High River, Alberta
403-652-8600
www.westwindscommunities.ca
Craig Snodgrass, Mayor
Town of High River
309B Macleod Trail SW
High River, Alberta
403-652-2110
www.highriver.ca