Aquatic Facility Closed for Annual Maintenance: September 5 - 24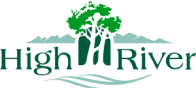 by Town of High River
25/08/2023
Community Maintenance
The Aquatic Facility at the Bob Snodgrass Recreation Complex will be closed from September 5 - 24 for annual maintenance.
The scheduled closure takes place annually to ensure the pool is properly maintained and cared for. This year's maintenance includes filter maintenance, tile repairs and required testing. The duration of the closure is due to the necessity to drain the pool to conduct the required maintenance. Annual maintenance is necessary so residents can continue to enjoy the pool safely and it is not a part of the Aquatics Expansion Project.
The facility is expected to reopen to the public for lessons, public and user groups on Monday, September 25. All other areas and activities at the Bob Snodgrass Recreation Complex will remain open as usual during the closure.
-30-
For more information, contact:

Town of High River
Parks and Recreation
403-652-4042