Become a Snow Angel for Someone in Need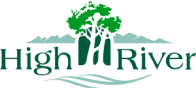 by Town of High River
25/10/2023
Community
HIGH RIVER — As the winter season approaches, it's time to think about snow and ice removal and helping those who may struggle to keep driveways and sidewalks clear.
According to the Good Neighbour Bylaw, property owners are responsible for clearing snow, ice, dirt, and debris from the sidewalks adjacent to their properties. We understand that complying with the bylaw can be challenging for some homeowners and business owners. That's where the Snow Angel Program comes in!
We encourage residents to support their neighbors during the winter by lending a hand with snow shoveling. If you're interested in volunteering to help in other neighborhoods in Town, we are actively seeking volunteers for our Snow Angel Program.
Whether you'd like to become a Snow Angel or need assistance from one, reach out to FCSS at 403-652-8620 or FCSS@highriver.ca.
-30-
For more information:
FCSS Resource Centre
403-652-8620