Centre Street Closure for Balloon Glow Event – Friday, September 29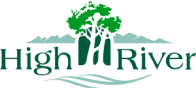 by Town of High River
27/09/2023
Community
Centre Street Closure for Balloon Glow Event – Friday, September 29
HIGH RIVER - High River welcomes back its beloved balloons! The Heritage Inn International Balloon Festival is set to host its annual Balloon Glow event in the area northwest of Centre Street Bridge, starting on Friday, September 29 at 5:00 PM.
Road Closures
Centre Street, from the Sobeys intersection to High Country Drive, will be closed to the public from 4 PM to 10 PM.
Parking Locations
Attendees can park at the CO-OP grocery store or the High River Rodeo grounds, where shuttle services will be available.
Limited accessible parking will be available on 1 Ave NE. To access this parking, please approach the event barricades, where a helpful event volunteer will assist you.
Vehicle Traffic Reminder
Traffic will be slow and can get congested when arriving and leaving the event – be patient and drive slowly.
Follow the Town's official Facebook page for any important traffic updates.
Safety Tips
Vehicles - Drive slowly and be mindful of pedestrians of all ages, pets on a leash, bicycles and wheelchairs.
Pedestrians – watch for traffic, keep a close eye on youngsters, and wear reflective or visible clothing.
No pets allowed – Please leave all pets at home for their safety. The event will be filled with loud noises and large crowds.
Event Highlights
Enjoy live music, get close to the hot air balloons, and savour delicious food from various food trucks lining Centre Street.
For additional details about this year's Balloon Glow, please visit heritageinninternationalballoonfestival.com. 
*Any inquiries should be directed to the Town of High River website or Facebook page. The Heritage Inn is a sponsor of the event. Please do not contact them directly.
-30-
For more information, please contact:
Town of High River
403-652-2110