Damages to Public Property in George Lane Park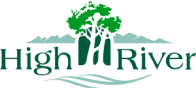 by Town of High River
02/05/2022
Maintenance Parks & Recreation
Recently, individuals have dismantled picnic tables and broke off vegetation to burn in George Lane Park, costing taxpayers over $3,000 to address.
Benches will need replacement; trees will need work to repair damages; there is also the cost of staff time for clean-up and emergency response to the set fires.
Bylaw and Fire Services have attended some emergencies in the park where fires had been left smouldering and unattended.
Increased patrols will monitor these occurrences, and the public is asked to report such activity by contacting the Bylaw Complaint Phoneline: 403-603-3643.
George Lane Park is a jewel in the High River parks system, and the community places high value on trees and other greenery throughout the Town's beautiful parks.
-30-
For more information:
Town of High River
403-652-2110