Working Together to Develop an Active Transportation Plan for High River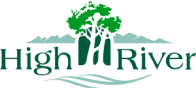 by Town of High River
25/08/2023
Community Climate Change and Active Transportation
HIGH RIVER - The Town of High River is working to develop local strategies for climate resilience and has received $50,000 in funding from Infrastructure Canada to complete an Active Transportation Plan (ATP).
'Active Transportation' includes sidewalks, pathways, multi-use trails and bike lanes that connect and allow people to get where they want to by foot, bike, wheelchair, assistive device, and other forms of micro-mobility such as e-scooters, e-bikes. The goal is to develop a local strategy focused on cycling, walking and other active transportation methods.
Residents are invited to read the draft plan, then complete a survey to share thoughts and feedback with the Town of High River. The survey will take 5 – 10 minutes to complete and will remain open until end of day on September 8, 2023.
The ATP looks at three main components:
Proposed network map
Recommended schedules for building the network
Supporting policies and programs to ensure the network is built and used
Read more information about the ATP and view the 'What We Heard' Report that provides a summary of resident feedback from last Spring.
This community review and survey are two of the final steps towards finalizing the plan. Findings from the survey will then be added to a report that the Town of High River Council will review. Follow the Town's official social media channels and subscribe to news for updates.
Together, we can make a difference!
- 30 -
For more information, contact:
Town of High River
403-652-2110