Town Of High River 2021 Official Election Results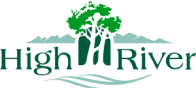 by Town of High River
18/10/2021
October 18, 2021
For Immediate Release
High River – The Town of High River is pleased to share the official results of the 2021 Municipal Election. High River residents have elected a Mayor and Council that will govern over the next four years.
Craig Snodgrass has been re-elected as Mayor for a third term.
The following candidates have been elected as Councillors and will form our new Town Council:
Michael Nychyk
Jamie Kinghorn
Jenny Jones
Jamie Barton
Kelly Killick-Smit
Brenda Walsh
The newly elected Mayor and Council will be sworn in Monday, October 25 with Senator Tannas officiating the ceremony. The official ceremony will be live streamed. Details on the live stream will be posted on the Town of High River social media and website in the coming days.
Final 2021 Municipal Election Count:

Mayor:
Jeff Langford – 1586
Craig Snodgrass* – 2626

Council:

Jamie Barton* – 1866
Ken Bayliff – 538

Terry G. Coleman – 1546
Dominick Dodge – 560
Deborah Gauger – 1529

Jenny Jones* – 2255
Kelly Killick-Smit* – 1860
Jamie Kinghorn* – 2310
David Moretta – 1737
Michael Nychyk* – 2409
Rylan Siggelkow – 1704
Monty Stafford – 1232

Dominick VonRaven – 276
Brenda Walsh* – 1769

*Elected
4078 residents voted in the local Aquatic Facility Referendum. The preliminary results are as follows: 1866 voted YES, 2212 voted NO.
Results of the referendum vote are being provided to new Town Council for consideration and final decision and will be shared with residents at a future Council meeting.
Final Voting Numbers
High River has approximately 11,000 eligible voters based on 2019 Census
3383 total voters in 2017
5014 total voters in 2021
48% total voter increase in 2021 vs 2017
46% of the approximate eligible voters based on the 2019 Census voted in the 2021 Election
For more information, please visit highriver.ca/election.
Media Contact:
Town of High River Communications
communications@highriver.ca