Advance Poll Election Worker Tests Positive for COVID-19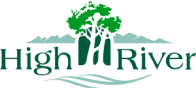 by Town of High River
09/10/2021
Community Parks & Recreation COVID-19 Council
Advance Poll Election Worker Tests Positive for COVID-19
High River – A High River Election Worker has tested positive for COVID-19, Town officials learned today. The worker had limited interaction with voters and last worked at the Advance Poll station on Thursday, October 7. With the rise in active COVID-19 cases in the province, the Town is committed to keeping the Community informed.
The Town assures voters that all Provincial Public Health Order protocols are in place, including sanitizing. We encourage you to come out and vote. When you arrive, please remember to follow masking, distancing, and hand sanitizing protocols. As a reminder, voting locations are exempted from the Province of Alberta's Restrictions Exemption Program meaning voters are not required to verify vaccination or testing when they arrive to vote.
As always, we remind everyone to monitor for symptoms and to stay home and contact Alberta Health Services if you are symptomatic. There are additional Advance Polls organized for the coming week in addition to Election Day on October 18. Additional Advance Poll dates have been added to provide eligible voters with the opportunity to vote early and avoid line-ups. Details can be found on the Town website.
In our commitment to openly share important information, the Town adds:
The employee did not experience symptoms until after their shift ended. They are now following provincial isolation requirements, and we wish them well.
Town officials are reviewing safety protocols and will continue to monitor the situation.
The health and safety of High River's residents and staff is the Town's top priority. We look forward to seeing you at the polls.
For more information please contact:
Town of High River
403-652-2110
*Please note that Town Hall and other Town facilities will be closed on Monday, October 11 for Thanksgiving, re-opening Tuesday, October 12.