Garbage Collection Schedule Change for Canada Day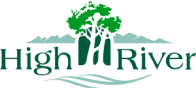 by Town of High River
17/06/2022
Garbage Collection Schedules
HIGH RIVER – Residents please note a schedule change for garbage collection on July 1, 2022. As July 1st is the Canada Day statutory holiday, there will be NO pick-up on that day. If you have a Friday Garbage pickup, please put your waste bins out on THURSDAY, JUNE 30 by 7:00 am.
July 1 Canada Day Garbage Schedule Change
Friday Garbage Pickup July 1 will be picked up on June 30.
As always, place bins out by 7 am please.
The Recycle Centre will also be closed on Friday July 1, 2022.
Have a safe and happy Canada Day!
To subscribe news and events postings from the Town of High River, click here and complete the 'Subscribe Today' online form. Receive news and event alerts straight to your inbox!
- 30 -
For more information:
Town of High River
403-652-2110
Related news