Have questions about the Aquatic Facility Referendum? We're here to help!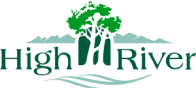 by Town of High River
05/10/2021
October 5, 2021
HIGH RIVER AB – It's your vote! In advanced polls and on October 18, residents will vote in the Municipal Election and will be asked to answer a Referendum question about the Town's Aquatic Facility.
The question on the ballot will ask: Do you support the Town borrowing up to $15,000,000.00 to expand the existing pool facility?
To assist in helping residents make their decision, the Town has put together a Frequently Asked Questions sheet. It is available on the Town's website and will be delivered to mailboxes in the coming days.
The Referendum ensures the community is heard and will demonstrate if there is community support to renovate and expand the existing aquatic facility. Residents will be able to vote at the advanced polls October 7-9 and October 14-16 as well as on Election Day, October 18.
Please note that proof of vaccination will not be required to vote, however everyone attending a polling station will be asked to wear a facemask, sanitize hands and maintain appropriate physical distancing.
Check out the online FAQ here. Or visit us here for more information on the Referendum.
For more information:
Town of High River
403-652-2110