Memorial Tree Ceremony Celebrates National Tree Day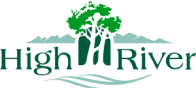 by Town of High River
15/09/2023
Community Parks & Recreation
The Town will host the Annual Memorial Tree Ceremony in George Lane Memorial Park on September 20 at 6 pm to honour donors who purchased trees and benches over the past year.
Commonly purchased in memoriam of a relative or loved one who has passed away, trees and benches can also be a memento to commemorate an achievement like a graduation or given as a birthday, wedding or anniversary gift.
The event also celebrates National Tree Day—a day for Canadians to come together to appreciate trees, their natural beauty, and their many benefits.
The memorial tree program offers a variety of evergreen and deciduous trees that can be purchased each year, including Siberian Larch, Ponderosa Pine, Colorado Spruce, Northwestern Poplar, Bur Oak, Hardi Mac Apple and Ohio Buckeye.
Participants can state their preference on which park the tree is planted in, either George Lane Memorial or Riverside Park. Memorial trees cost $500 per tree, including planting, plaque, and maintenance.
The Town also offers a memorial bench program where participants can purchase a commemorative bench and request a park location. The $1,800 purchase price includes the six-foot bench and plaque.
Visit the Trees and Natural Spaces section of the Town's website for more details on the Memorial Tree and Bench Programs.