Province to Test Emergency Alerting System Wednesday, March 1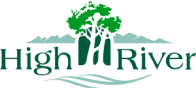 by Town of High River
24/02/2023
Community
Province to Test Emergency Alerting System Wednesday, March 1
HIGH RIVER – On Wednesday, March 1, 2023, at 1:55 PM, the province of Alberta will run a test of the emergency alerting system.
A test message will be issued over TV, radio, cell phones and tablets. To check your phone's compatibility, please visit https://www.alertready.ca/.
Please note the Town's test of emergency sirens, which usually takes place on the first Wednesday in March, will not occur on this day.
Town of High River residents is also encouraged to download the Alberta Emergency Alert mobile app to ensure they receive all emergency notifications for their area.
When you receive the alert, take a moment to reflect on how prepared you would have been if the alert was real.
Visit Alberta.ca/BePrepared to learn more.
- 30 –
For more information:
Town of High River
403-652-2110