Reduced Hours and Cancellations at BSRC due to Staffing Shortages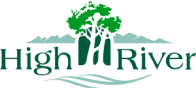 by Town of High River
21/01/2022
COVID-19
Due to staffing shortages, the Town of High River is reducing hours and cancelling some programs at the Bob Snodgrass Recreation Complex, effective Saturday, January 22. The changes are to minimize COVID-19 risk to staff and the public and to ensure staffing coverage for ongoing programming.

Reduced hours:
Sunday to Thursday: 8 am to 8 pm
Friday and Saturday: 8 am to 10 pm
Changes to activities and programs:
Aquatics
Lane swim, Monday to Friday, 6 am - 8:30 am—cancelled
Lane swim, Monday to Thursday, 8:45 pm- 9:30 pm—cancelled
Water polo, Mondays—reduced by half hour
Aquafit variety, Tuesdays & Thursdays, 8 pm—cancelled
School programs—temporarily paused and will be rescheduled
Large Arena
Drop-in ice sports—temporarily paused and will be rescheduled
Flyers practice, Tuesdays—cancelled
Slowpuckers, Wednesdays—cancelled
Stars hockey, Thursdays—cancelled
Skating club, Wednesdays and Fridays (6:30 am – 8 am)—cancelled
The following large arena activities will continue despite the facility closing early:
FHMH practice, Wednesdays—proceed as scheduled
FHMH tournament, January 28 - 29—proceed as scheduled
Palominos practice, Mondays—proceed as scheduled
Palominos games—proceed as scheduled
Bisons practice, Tuesdays—proceed as scheduled
Flyers practice, Mondays and Thursdays—proceed as scheduled
Flyers games—proceed as scheduled
Fieldhouse
Fury fast pitch, Sundays—reduced by half hour
Ladies' volleyball, Mondays—reduced by 1.5 hours
Volleyball, Tuesdays—reduced by half hour
Minor soccer, Wednesdays—reduced by 1 hour
Heat lacrosse, Thursdays—reduced by 1 hour
Check the Parks & Recreation Schedule webpage for an updated list of activities that are still on schedule.
These changes are under ongoing review and updates will be provided as they become available. Thank you for your patience as we navigate the complexities of the COVID-19 pandemic.
For more information:
Bob Snodgrass Recreation Complex
403-652-4042