Resident Survey - Help Develop the Town's Active Transportation Plan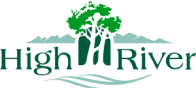 by Town of High River
24/03/2023
Community
HIGH RIVER – High River Residents are invited to complete a survey that asks for feedback and comments about Active Transportation in High River. Your participation will help to develop the Town's Active Transportation Plan.
The survey includes images and a map to assist in completing the questions, and provides opportunities to review options and comment on the overall vision, goals, and priorities for the plan, as well as ideas for improving High River's network of Happy Trails, bike lanes and sidewalks.
Watch for more information about au upcoming Climate Change Plan Open House scheduled for April 17 from 5:00 to 7:00 p.m., at the Bob Snodgrass Recreation Complex.
Follow the Town's social media or subscribe to receive timely news to your inbox.
- 30 -
For more information:
Town of High River
Planning and Development
403-603-3407
planning@highriver.ca