River City Classics Burnout - Show 'n' Shine Traffic Information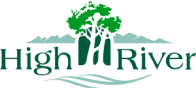 by Town of High River
22/09/2022
Community
HIGH RIVER – The Town of High River shares traffic information to support the annual River City Classics Show n' Shine, returning to High River for a weekend of classic cars, burnouts, and activities.

Please note event details along with barricades and road closures in place.
River City Classics Burnout Event
Saturday, September 24, from 4 p.m. to 9:30 p.m.
Centre Street from the traffic circle to 7th Avenue will be closed during the burnout event.
Access to Center Street from 8th, 10th, and 11th Avenue will be barricaded.
There may be a delay .to re-opening streets as barricades are removed - thank you for your patience!
River City Classics Show n' Shine
Sunday, September 25, from 10 a.m. to 5 p.m.
Parking restrictions, road closures and barricades will be set up in Downtown High River.
Cars will be displayed throughout Downtown and George Lane Park.
Visitors can enjoy activities, including music, food trucks and vendors.
Keep an eye out for our Town Plan Team after lunch! Share your thoughts to ensure High River's future reflects what the community wants.
Please plan ahead, whether going to the car show or driving to another location during this event. See the map below for more details.
For more details on the River City Classics Show n' Shine, please visit www.rivercityclassics.ca
-30-
For more information, please contact:
Town of High River
403-652-2110