Road Closures for Royal Canadian Legion Show and Shine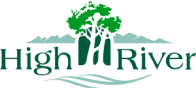 by Town of High River
13/05/2022
Community
Road Closures for Royal Canadian Legion Show and Shine
HIGH RIVER – High River Royal Canadian Legions 1st Annual Show and Shine will cause road closures and traffic delays on Sunday May 15.
8th Ave Veterans Way will be closed from Centre Street to the East alleyway next to the legion. The closure will be in effect from 10 am until 3 pm.
7th Avenue SE will be used to funnel vehicles through for registration. Residents can expect congestion and delays on Centre Street.
Detours will be available for the immediate area. Residents are asked to have patience and follow all road and traffic signs.
For more information on the 1st Annual Royal Canadian Legion Shown & Shine, please visit www.rcl71.ca/calendar/.
-30-
For more information:
Town of High River
403-652-2110