Road Closures: Little Britches Parade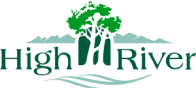 by Town of High River
16/05/2023
Community
HIGH RIVER - The High River Parade and Light Society's annual Little Britches Parade takes place Saturday May 20. It's another fun event in High River! Please be aware that there will be temporary road closures and traffic delays during the parade. Thank you for your patience and please follow all road and traffic signs for the safety of participants and spectators.
Details:
Starting at 8:30 a.m., the downtown area will be closed off with no driving and no parking rules in effect to accommodate parade set up. Centre St will be closed from 3 Ave SW to the traffic circle. Barricades will be in place and volunteers will be directing traffic, with detours available for the immediate area. See the site map for further details.
The parade runs from 10:00 a.m. to 12:30 p.m. followed by further festivities. All road closures and no parking rules will be lifted at 3:00 p.m.
With the downtown area closed off, food trucks will be stationed at 5th Ave SW for the duration of the parade. The trucks are available to all foot traffic in the area.
For further event details, click here.
Thanks to the organizers and volunteers for making High River a vibrant community that honours its western heritage.
-30-
For more information:
Town of High River
403-652-2110