Province – Wide Survey Aims to Improve Safety of Winter Maintenance Vehicles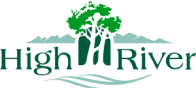 by Town of High River
28/04/2022
HIGH RIVER: People across Alberta are invited to participate in a public survey to help improve the visibility of maintenance vehicles during inclement winter weather. The goal of the study is to increase road safety for the general public. The study is being conducted by Alberta Transportation in collaboration with the University of Alberta.
Take the survey: Winter Vehicle Lighting and Safety Public Survey
The survey is open until the end of May. Participation is voluntary and anonymous. It takes approximately 15-20 minutes to complete. By taking part in the survey, you will play a key role in helping maintenance operators and communities make winter maintenance operations safer on Alberta roads.
- 30 -
Media inquiries can be directed to communications@highriver.ca
For more information:
Additional details are available in the survey introduction.
This study is being conducted by Alberta Transportation, in collaboration with the Department of Civil & Environmental Engineering; Transportation Engineering, University of Alberta