Submit Your Comments and Questions About Hamptons Bypass Connector Road Project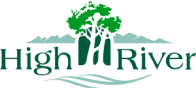 by Town of High River
21/09/2022
Community Construction Council
HIGH RIVER – High River Town Council has approved moving forward with the Hamptons Bypass Connector Road Project. Project design is currently underway, with construction slated to begin in spring, 2023. At Council's direction, residents are invited to review the preliminary plans for the bypass and submit questions or comments on the project consultant's website.
This connector road will alleviate traffic, benefitting the neighbourhood and entire High River community. The new bypass will include traffic circles, landscaping and a pathway to the nearby school as well as connections to the Happy Trails network.
Submit Your Questions and Comments
Residents are invited to review details about the project on the Town's website which includes a design overview, proposed project schedule, Preliminary Engineering Design report and next steps.
Resident feedback opens today, September 21 and will remain open until October 7, 2022.,
Your comments will be ensure you receive the information you need, and will be useful during the design phase this winter. All feedback received will be presented for an internal review by Council before the project design is completed for approval. Once project plans are approved and finalized, they will be posted to the Town's website with updates to follow throughout construction.
- 30 -
For more information:
Town of High River
403-652-2110