Town Council Amending Good Neighbour Bylaw to Address Resident Concerns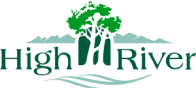 by Town of High River
12/09/2023
Community Council
Town Council Amending Good Neighbour Bylaw to Address Resident Concerns
HIGH RIVER – Town Council is taking action to protect residents from inadvertently viewing graphic images in flyers or advertising materials delivered to residential homes, businesses, or organizations.
At their Regular Meeting of Council on September 11, an amending bylaw was brought forward for the Good Neighbour bylaw in response to resident concerns surrounding exposure to graphic images through groups hand-delivering flyers to areas of the community.
How Does This Impact High River Residents?
Protects children and other family members from being exposed to graphic images while gathering flyers or family mail
Ensures safety and comfort for residents collecting mail or advertising materials on their property
How Does This Impact Distributors?
Distributors wanting to deliver flyers or advertising materials must comply with the Canadian Code of Advertising Standards.
Any flyers or advertising materials containing graphic images must be contained within an opaque envelope, contain clearly visible warning statements, and clearly identify the sender and the sender's address.
Distributors not adhering to this bylaw amendment will be subject to fines and penalties of up to $1,000
To read the complete amendment to the Good Neighbour Bylaw, please visit highriver.ca/bylaws.
- 30 –
For more information:
Town of High River
403-652-2110