Town Crews to Begin Annual Tree Pruning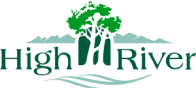 by Town of High River
17/03/2023
High River - Crews will be conducting tree pruning on the 100 block of 3rd Ave SE on the mornings of Monday March 20 to Wednesday March 22, 2023. Work will have minimal impact on traffic and businesses but may involve intermittent stoppages during work hours. Residents are asked to watch for equipment and workers in the area.
Pruning is a part of annual tree maintenance specifically pertaining to Elm trees. A provincial mandate to help prevent Dutch Elm Disease permits Elm pruning from October 1 to March 31. Pruning includes removal of dead, damaged or diseased branches from healthy elm trees to eliminate breeding material for the beetles that carry disease.
Elm bark beetles (EBB) are active between April 1 to September 31 and can be attracted to the scent of fresh cuts. These beetles can cause infections in healthy Elm trees. Once Elm bark beetles infect the tree, it will die within a year.
Currently, Alberta and British Columbia are the last two locations in North America that are free of Dutch Elm Disease, with an estimated population of 1500 Elms within the Town of High River.
Proper pruning is essential in maintaining a healthy Elm population. If you need assistance pruning trees on your property, there are qualified professionals in the area. The following are things a homeowner should look for when hiring an arborist:
Check for ISA arborist certification
Ask for proof of insurance
Check for necessary permits and licenses
Ask for references
Get more than one estimate
Be wary of individuals who go door-to-door and offer bargains for performing tree work
For more information on protecting your Elm trees, please visit highriver.ca/natural-spaces.
For more information on Dutch Elm disease prevention go to www.stopded.org.
-30-
For more information, please contact:
Town of High River
403-652-2110