Town of High River Opening Emergency Operation Centre for Tonight's Balloon Glow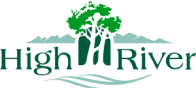 by Town of High River
29/09/2023
Community
Town of High River Opening Emergency Operation Centre for Tonight's Balloon Glow
HIGH RIVER – Welcome to High River Balloon Glow attendees!
The popularity of the Balloon Glow event draws thousands – even tens of thousands of people to the Town of High River. To all attendees of tonight's Balloon Glow event, we extend a warm welcome! Your safety and the safety of all participants is our top priorities.
Here are some important details for tonight's event:
Road Closures
Centre Street, from the Sobeys intersection to High Country Drive, will be closed to the public from 4 PM to 10 PM.
As a reminder, if you plan to access the event via 498 East, please avoid using 112 Avenue East, as it will be restricted to local traffic only due to ongoing road maintenance.
Event Parking:
Attendees can park at the CO-OP grocery store or the High River Rodeo grounds, where shuttle services will be available.
Limited accessible parking will be available on 1 Ave NE. To access the parking, please approach the event barricades, where a helpful event volunteer will assist you.
Event Safety Tips:
Drive slowly and be mindful of pedestrians, bicycles, and other vehicles.
For the safety of all, please leave pets at home, as the event will have loud noises and large crowds.
In case of an emergency, call 9-1-1. Our dedicated team, including Community Peace Officers, RCMP, emergency personnel, volunteers, and firefighters, will be on-site with regular patrols throughout the evening. If an on-site emergency arises, please give responders the space to attend to those involved.
We look forward to sharing another spectacular Balloon Glow event with you. Let's work together to ensure a safe and memorable experience for everyone!
- 30 -
For more information: