Town Recycling Centre Returning to Regular Hours | Hours Effective Nov. 14th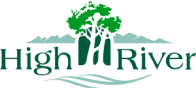 by Town of High River
10/11/2023
Community
Town Recycling Centre Returning to Regular Hours | Hours Effective Nov. 14th
HIGH RIVER – Beginning November 14th, the Town of High River Recycling Centre will return to its regular operating hours, opening at 8 AM and closing at 5 PM daily.
Together, our community recycled 720 tonnes of material between April and October. This includes over 300 tones of grass and leaves, over 60 tonnes of mixed paper and over 100 tonnes of cardboard. Keep up the great recycling habits, High River!
We appreciate your cooperation and understanding as we work to provide the best possible recycling services to our community.
To stay updated on local news and events, stay tuned to our social media channels or visit highriver.ca/news.
- 30 –
For more information:
Town of High River
403-652-2110