Work on Hamptons Bypass Connector Road Project Week of June 6: One Lane Only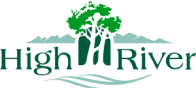 by Town of High River
02/06/2022
Construction
Work on Hamptons Bypass Connector Road Project Week of June 6: One Lane Only
HIGH RIVER – Construction crews will be conducting geotechnical work during the week of June 6 along 2nd Ave from Hamptons Blvd to 20th Street SE and 20th Street SE to Hampton Hills Drive NE.
Please note that during this work, the roadway will be restricted to one lane only with alternating traffic.
Keep a safe distance from crews as they work and obey all signs and traffic control devices in the area.
Work will take approximately one day to complete.
This geotechnical work is a part of the Hamptons Bypass Connector Road Project. The goals of the project are to bring the road surface to the Hamptons to a higher paved standard, encouraging people to use the bypass and decreasing traffic through the Hamptons.
Please stay tuned to our social media accounts for updates on current construction projects.
-30-
For more information:
Town of High River
403-652-2110