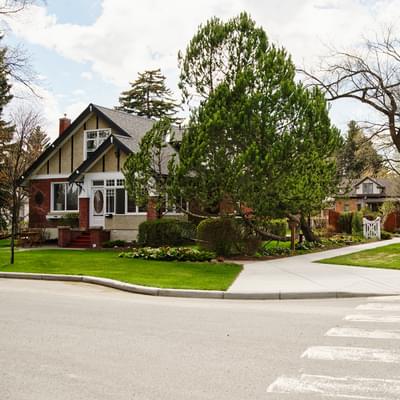 Welcome to Our Neighbourhoods
From established, treed neighbourhoods to new developments, High River has a wide range of housing options to own or rent.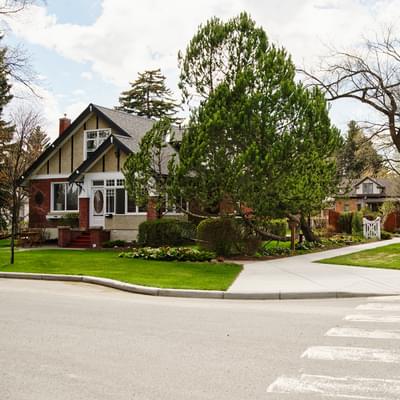 Something for Everyone
The Town of High River has a wide range of housing options, both to own and to rent, that are suitable for all lifestyles, including the new norm - working from home. Why fight traffic when you can look out at the mountains and canola fields as you work on your back deck?
Whether you want to live in an established neighbourhood, a new and developing community, near the golf course or within the downtown, High River has housing that will suit your needs.
High River is growing and changing, but we work hard to maintain unique qualities that residents treasure. The Town Plan guides future growth and development of High River for years to come. Learn more about how the Town Plan is being updated in 2021.
View the High River Neighbourhood Map (external resource).
Vibrant Downtown
High River's award-winning downtown is bordered by the beautiful George Lane Memorial Park and Happy Trails pathway. Located in the centre of town, many of High River's amenities are just short walk or bike ride away. There are several mixed-use developments featuring second and third-story apartments that are great choices for professionals looking to live in the downtown.
Established Neighbourhoods
Established neighbourhoods in High River are known for their tree-lined streets and and friendly neighbours. In these communities you will find a wide mix of housing types including single-family, heritage homes, semi-detached and townhouses. There is also a great selection of good sized, empty lots that are ready for you to build your dream home or new infill.
You will see that each neighbourhood has unique characteristics and amenities.
Southwest and Central areas are all in close proximity to downtown shopping, services, restaurants and special events.
Southeast areas may border Emerson or Sunshine Lake and the walking paths and parks that surround them.
Northwest area homes are closer to the Highwood Golf Course, as well as a commercial shopping centre.
Northeast area homes

New Developments
Newer developments such as Monteith and Montrose offer home buyers a freshly designed living environment. Proximity to schools, parks and pathways make Montrose family-friendly, while fine architectural additions lend elegance and style. These housing options are suitable to everyone from first-time homebuyers, families, retirees or those looking to downsize.

New Residents Welcomed to High River
In February 2021, High River's Mayor and staff welcomed new residents to the Town of High River, following annexations that came into effect on January 1st, 2021. The long-planned annexations included properties on 112th Street East and in the Red Tail Rise subdivision. These areas are now included within the Town's boundaries. During a virtual welcome meeting, these residents were provided with key information to help them become familiar with Town staff, council, organizational processes, and community support resources.
---
We're here to help, contact us!
309B Macleod Trail S.W., High River, Alberta
Monday to Friday 8:30am - 4:30pm (Closed on statutory holidays)
planning@highriver.ca
403-652-2110
Maps
COVID-19 Information
Frequently Requested Bylaws
Report a Concern