2021 Heritage Inn Balloon Festival Takes Place September 22 – 26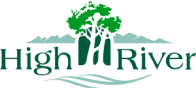 by Town of High River
22/09/2021
Community
2021 Heritage Inn Balloon Festival Takes Place September 22 – 26
HIGH RIVER – The Heritage Inn International Balloon Festival will be held in High River from September 22-26, 2021.The Balloon Festival has grown into a highly anticipated fall event for High River and communities extending between Calgary and Southern Alberta.
The hot air balloons will be launched from the field at the end of Macleod Trail twice daily, weather permitting, filling the High River sky with beautiful colors and designs. Guests are encouraged to spread out and watch the magic from the launch site.
Event organizers remind everyone that AHS public health protocols are mandatory while attending on site where facemasks and physical distancing are required.
Both lanes of Centre Street Bridge will be open to the public for the weekend, to accommodate for the increase in traffic. The bridge will return to one lane altering traffic on September 27th, following the weekend of events.
For more information on the Balloon Festival and daily launch times visit heritageinninternationalballoonfestival.com or visit the Town's website (https://highriver.ca/annual-balloon-festival)
-30-
For more information please contact:
Town of High River
403-652-2110