Property Values Survey Due September 12, 2023 for for Sunrise Meadows, Hamptons Hills Estates, Montrose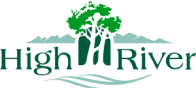 by Town of High River
18/07/2023
Community Municipal Assessments and Property Taxes
HIGH RIVER – To keep property values up to date, the Town of High River updates property characteristics at least once every five years. To do this, surveys are sent to different neighbourhoods each year.

Residents of Sunrise Meadows, Hampton Hills and Montrose are asked to take part in the 2023 survey. A letter was mailed on July 5 with key information to take part in the survey, including your roll number and a property key to help find your property online.
Having recent property information helps ensure your property value is representative of its condition and consistent with similar properties in your community. In addition to the surveys, on-site inspections are also carried out.
Visit the Resident Assessment Survey page for more information.
The survey may be completed online. It can also be completed by hand and mailed in or dropped off at Town Hall.
Deadline to complete and submit the survey is September 12, 2023
We appreciate your participation in this survey. By undertaking these surveys, the Town also meets provincial government audit requirements.
Questions? Didn't see the letter arrive? Call the Town at 403-652-2110 and ask to speak with an Assessment team member. In addition, if you would like to discuss alternatives to completing the survey they will be happy to provide additional information.
- 30 -
For more information:
Town of High River
403-652-2110
Ask to speak with Property Assessment staff - we're here to help.