Accidental Email Sent This Morning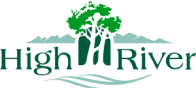 by Town of High River
03/08/2023
Community
If you subscribe to the Town of High River's news feed, you may have noticed our system went rogue this morning, inviting you to join a climate change webinar that was held last February 2023.
We apologize for this email and want to let you know that you ARE invited to check out the Climate Change Adaptation Action Plan web page.
On the web page, you can watch the webinar recording from last February, featuring Mayor Craig Snodgrass. Keep an eye on the web page and our official social media channels for upcoming updates!
Sorry about that strange email, and thank you for subscribing to our new feed! Not a subscriber? Sign up here! We love sharing timely information with you!
- 30 -
Town of High River
communications@highriver.ca