Bell Let's Talk Day and High River Resident Resources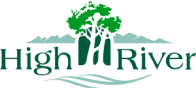 by Town of High River
26/01/2022
Community
Bell Let's Talk Day and High River Resident Resources
HIGH RIVER - The Town of High River is proud to promote and support Bell Let's Talk Day initiative in 2022.
On January 26, Bell donates towards mental health initiatives in Canada. Bell contributes 5¢ for every applicable text, call, tweet or TikTok video using #BellLetsTalk.
We encourage all residents to support themselves and others during the new year. If you or someone you know is looking for support or someone to talk to, please reach out to the below resources:
Distress Centre (24 hr. Crisis Line): 403-266-4357
Alberta Health Services Intake Line: 403-943-1500
Kids Help TEXT Line: Text CONNECT to 686868
Emergency Services: 911
Please reach out to the High River and Area FCSS Resource Centre for information on local supports and resources:
The FCSS Resource Centre and the Foothills Community Counselling programs have moved to the building next to the Charles Clark Medical Center: 251 – 9th AVE S.W.
For more information on the Bell Let's Talk initiative, please visit https://letstalk.bell.ca/en/.
-30-
For more information, please contact:
Town of High River
403-652-2110